Highly effective

sound insulation for internal combustion engines
In the long run, high noise levels of internal combustion engines represent a high level of stress for personnel, passengers, or people in the vicinity. With tmax-SONETHERM, you protect can people and machines alike and also meet strict noise protection specifications.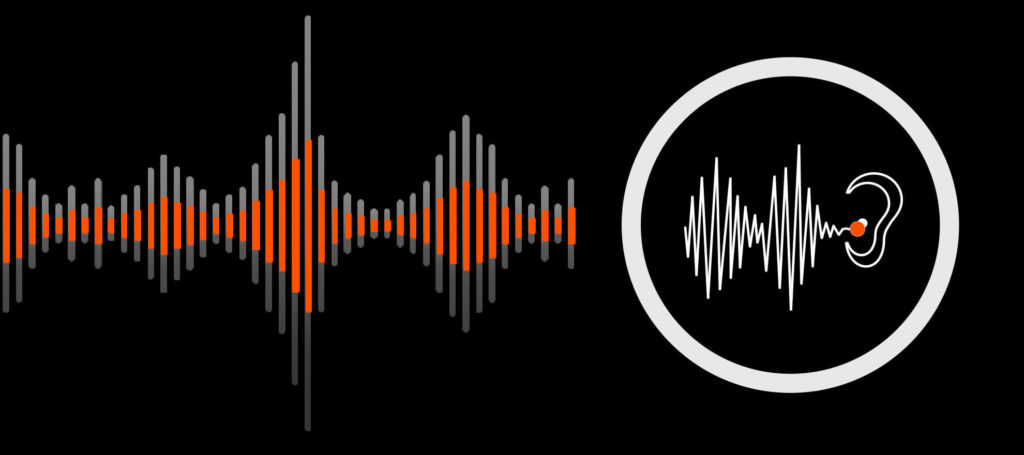 Health risks
for staff and others
Internal combustion engines can be very loud. Too much sound and noise reduce the quality of life and can lead to lasting health impairments and damage. These include partial impairment of hearing, hearing loss, short- or long-term ringing in the ears (tinnitus), as well as other stress reactions of the entire body, such as dizziness, sleep disturbance, or circulatory problems.
At the same time, traffic and other noise sources are steadily increasing. That's why efficient sound insulation in commercial vehicles and machinery is more important than ever, and the specifications for noise emissions are becoming increasingly stringent.
In order to protect personnel, passengers and others from excessive and continuous noise impact, it is essential to insulate both thermally and acoustically
With tmax-SONETHERM you get highly effective sound insulation for internal combustion engines.
EU Regulation 540/2014 on "noise levels of motor vehicles" forces commercial vehicle manufacturers to develop and implement new solutions for noise reduction. Between 2016 and 2026 the noise limits are to be reduced by a total of three to four decibels (dB), depending on the vehicle type.
Three decibels is equivalent to reducing the sound pressure by half. Achieving these values at a reasonable cost presents vehicle manufacturers with a major challenge.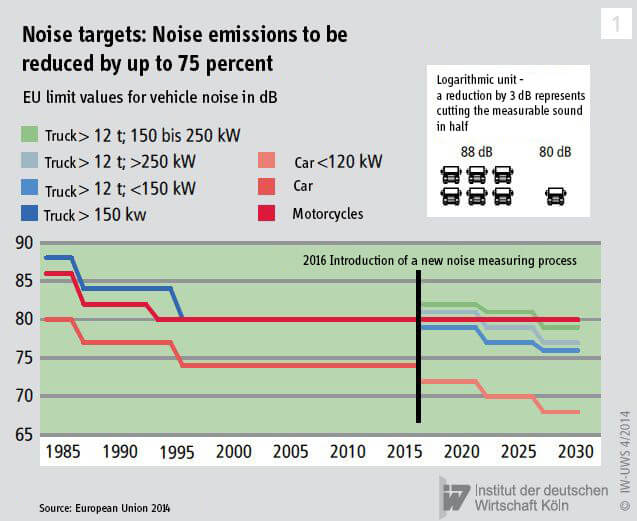 Shhh. Comply with strict noise protection specifications
The high-temperature insulation that absorbs sound
Noise protection is an important part of occupational health as well as environmental safety and protection. The specifications for noise emissions are becoming increasingly stringent. But the demands on the sound aesthetics of engines are also increasing.
We have succeeded in meeting both challenges in one product. tmax-SONETHERM offers all the advantages of an integral insulation and can be applied to all high-temperature insulations.
Structure of the
tmax-SONETHERM
More surface area, less noise
Sound-absorbing measures require space. The surface of hot components in the exhaust tract was previously not available for this purpose due to the high temperatures. However, we have succeeded in transferring the principle of sound absorption to direct thermal insulation, thus also opening up the surfaces of hot gas-carrying components such as turbochargers and catalytic converters. The result is a significant reduction in noise emissions without limiting the thermal and mechanical properties of the tmax integral insulation.
The acoustically optimized tmax integral insulation consists of a high-temperature-resistant molded fiber part with excellent sound absorption behavior and a metallic outer shell. In combination with the water-repellent high-temperature insulation fiber – tmax-DryTec – the water absorption of the fiber can be reduced, thus improving the insulation effect (particularly suitable for splash water areas).
All the power of the tmax-SONETHERM
While conventional direct insulation only absorbs the airborne and structure-borne noise emanating from the encased component, tmax-SONETHERM additionally absorbs external noise.
Simply by adding a tmax-SONETHERM to a particle filter alone reduces the sound pressure level by up to 3 dB(A). *
* Stationary noise was measured on a standard passenger car with a diesel engine.
Different material pairings, insulation thicknesses and perforation parameters can be used to maximally reduce the sound pressure level in the desired frequency range. This allows us to respond flexibly to your individual needs in terms of acoustics and ensure ideal sound insulation.
Versatile and uncomplicated
Also available as blankets
Acoustically optimized direct insulation is also possible in the form of blankets. This means that tmax-SONETHERM is also available as removable multi-component shells made of stainless-steel foil (inside and outside) with an insulating material on the inside. Since blankets are usually screwed, you can easily do the assembly in your own factory.
All the advantages of integral insulation are retained:
excellent thermal properties and the
applicability to any geometry.
Sound absorption with blankets can even surpass tmax-SONETHERM direct insulation in certain frequency ranges.
– Sound insulation of the highest quality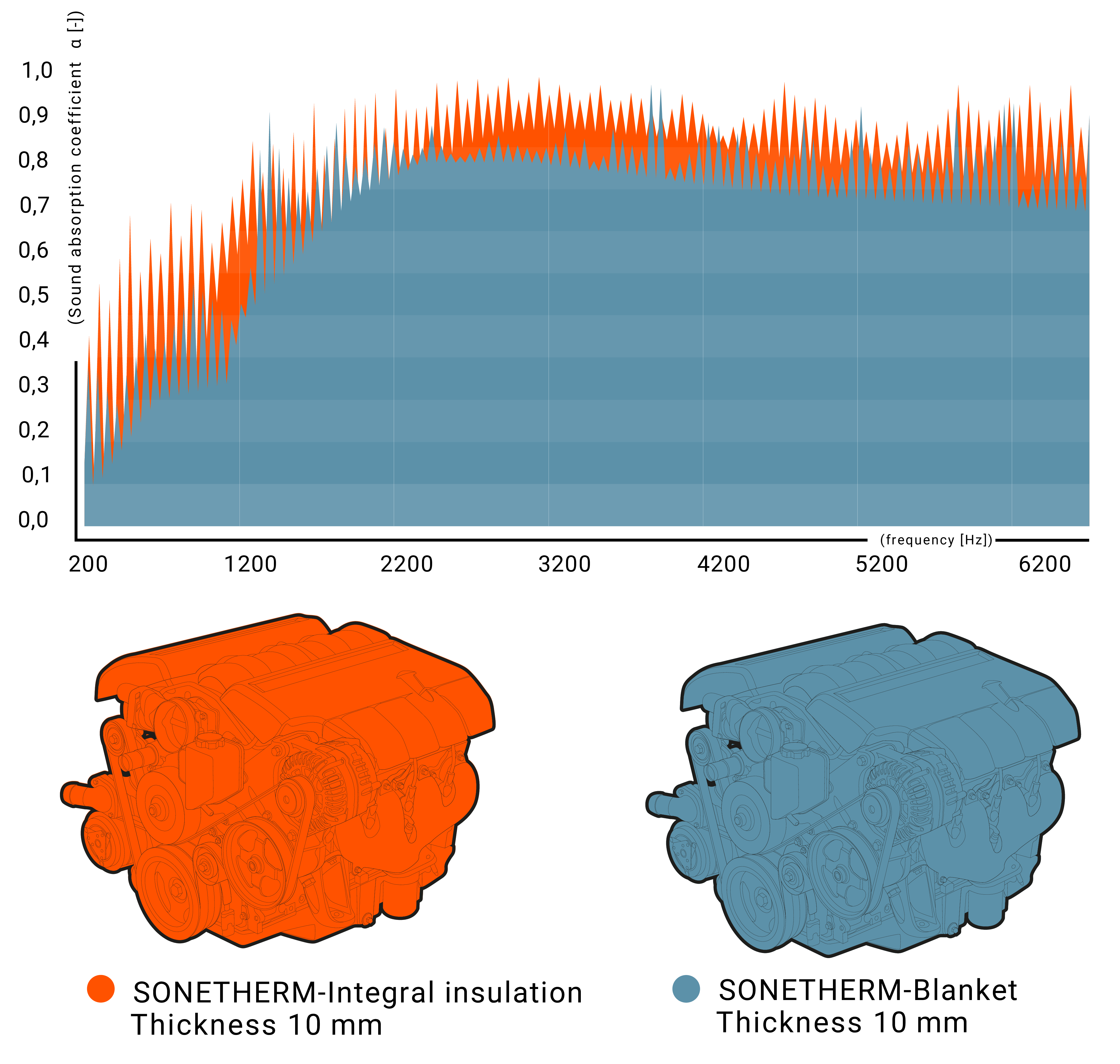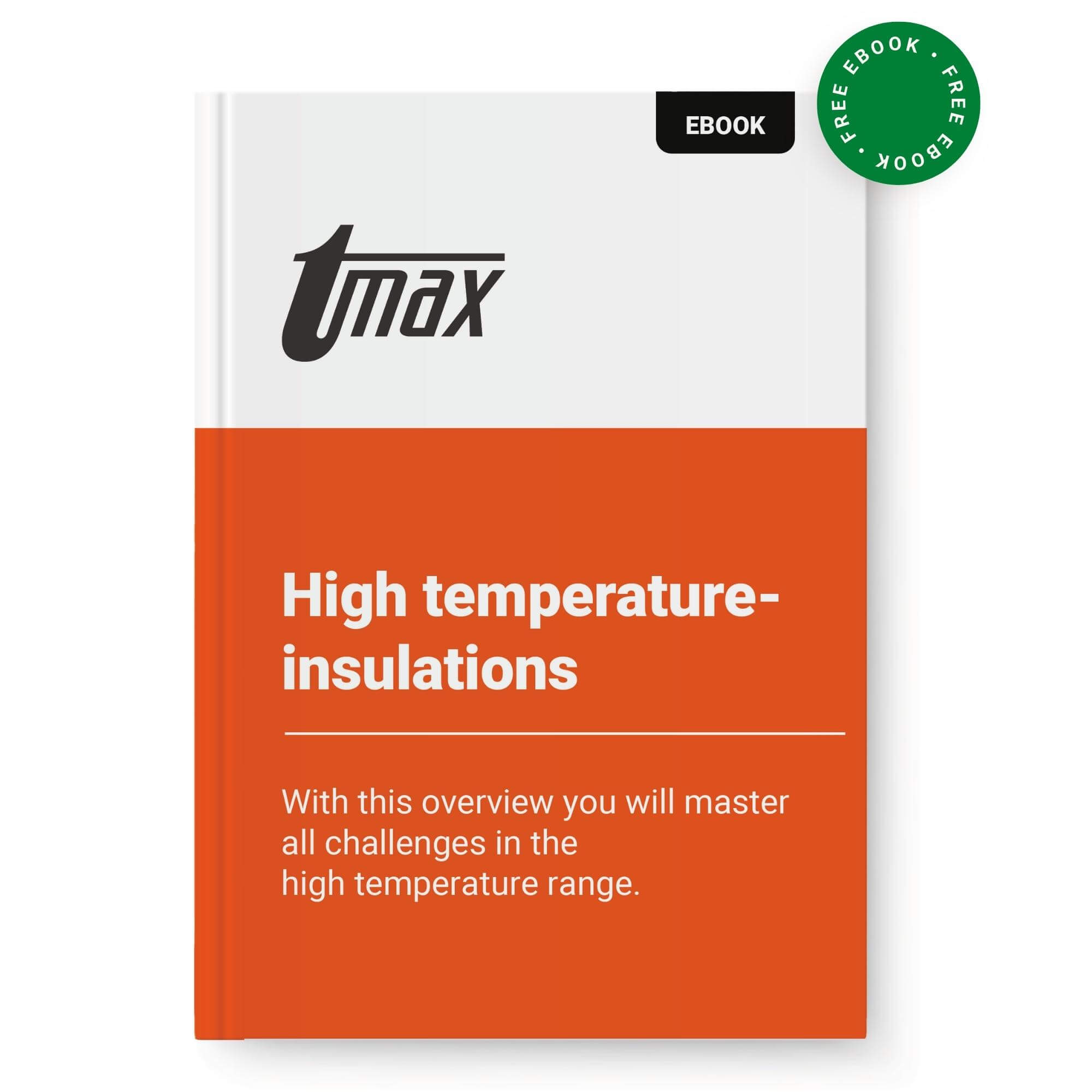 How to overcome all challenges in the high temperature range.