Exhaust gas aftertreatment
With tmax insulation, you achieve efficient exhaust gas aftertreatment and also meet the important emission standards. You furthermore protect the environment and increase the efficiency of the exhaust aftertreatment system.
Efficient exhaust gas aftertreatment for large & small machines
The EU environmental protection likes that
The emission standards for internal combustion engines, set by legislators, are becoming increasingly stringent. This means that engine developers are constantly facing new challenges. For this reason, innovations are in high demand. Efficient exhaust gas aftertreatment depends on an optimal temperature distribution. The bottom line is that a tmax solution ensures that optimum temperatures prevail at all key points in the exhaust tract. In this way, they contribute to compliance with legally prescribed exhaust gas values.
Reduce exhaust emissions, increase efficiency
Efficient exhaust gas aftertreatment, better values with tmax integral insulation
To meet the increasingly stringent requirements of the legislature, various systems can be used for exhaust gas aftertreatment. In particular, these include exhaust gas recirculation (EGR), exhaust gas aftertreatment with selective catalytic reduction (SCR) with the addition of AdBlue/Urea, or oxidation catalysts (DOC), which reduce particulate emissions from diesel engines.
Consequently, the correct handling of high temperatures is becoming increasingly important. Thanks to tmax integral insulation, optimum temperatures prevail at all points in the exhaust tract – in short, maximum efficiency in exhaust gas aftertreatment.
A tmax integral insulation
The tmax integral insulation consists of two main components : Firstlythe outer shells made of stainless-steel foil or thin sheet, which are perfectly adapted to the contours of the objects to be insulated , and secondly, high-performance molded fiber parts made of insulating fiber.
State-of-the-art embossing and forming tools shape the material into every conceivable form, guaranteeing optimum adaptation of the insulation system to your component to be insulated. The particularly low material thicknesses of the insulating components also reduce the additional weight to a minimum.
tmax offers numerous solutions for efficient exhaust gas aftertreatment.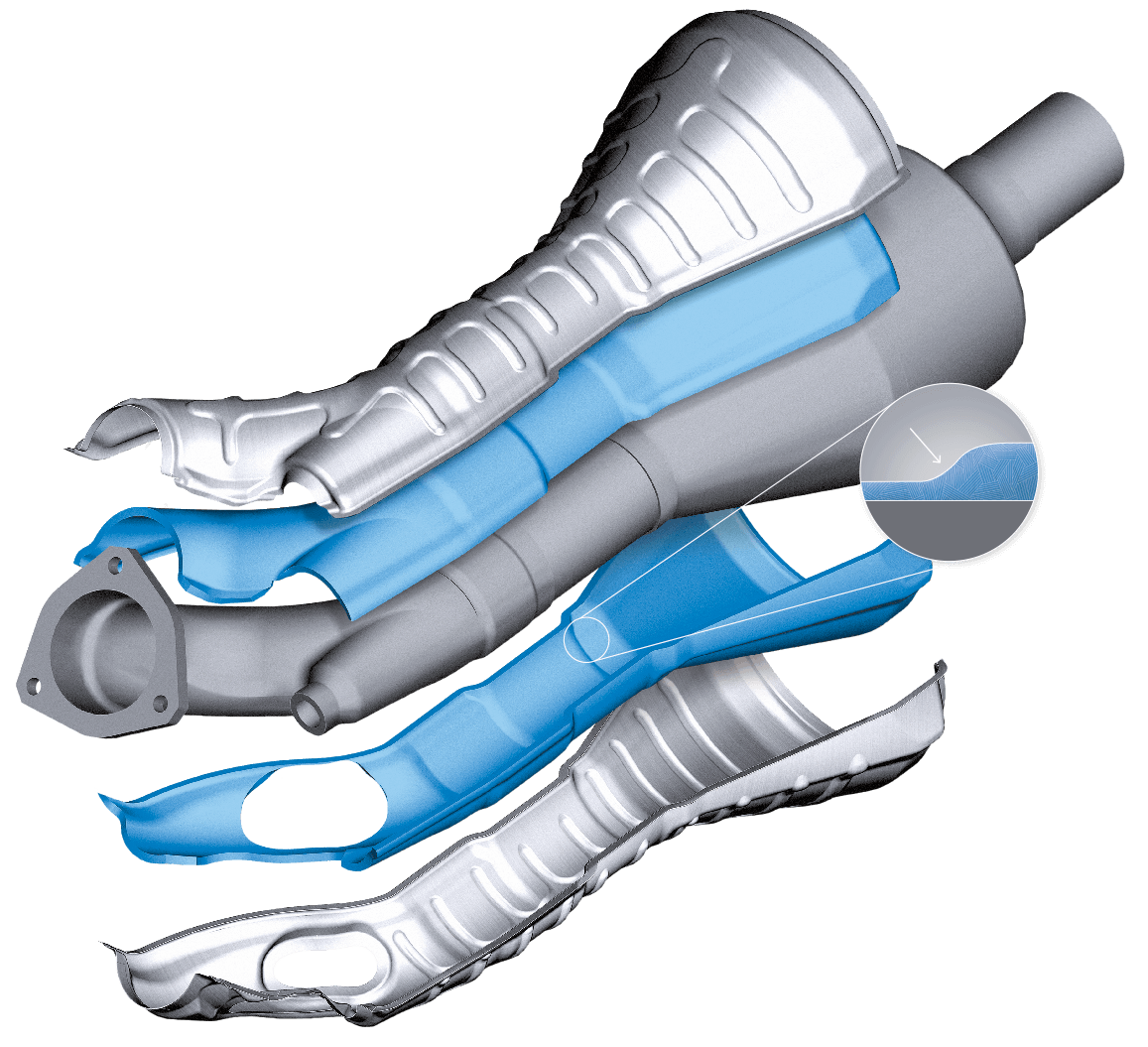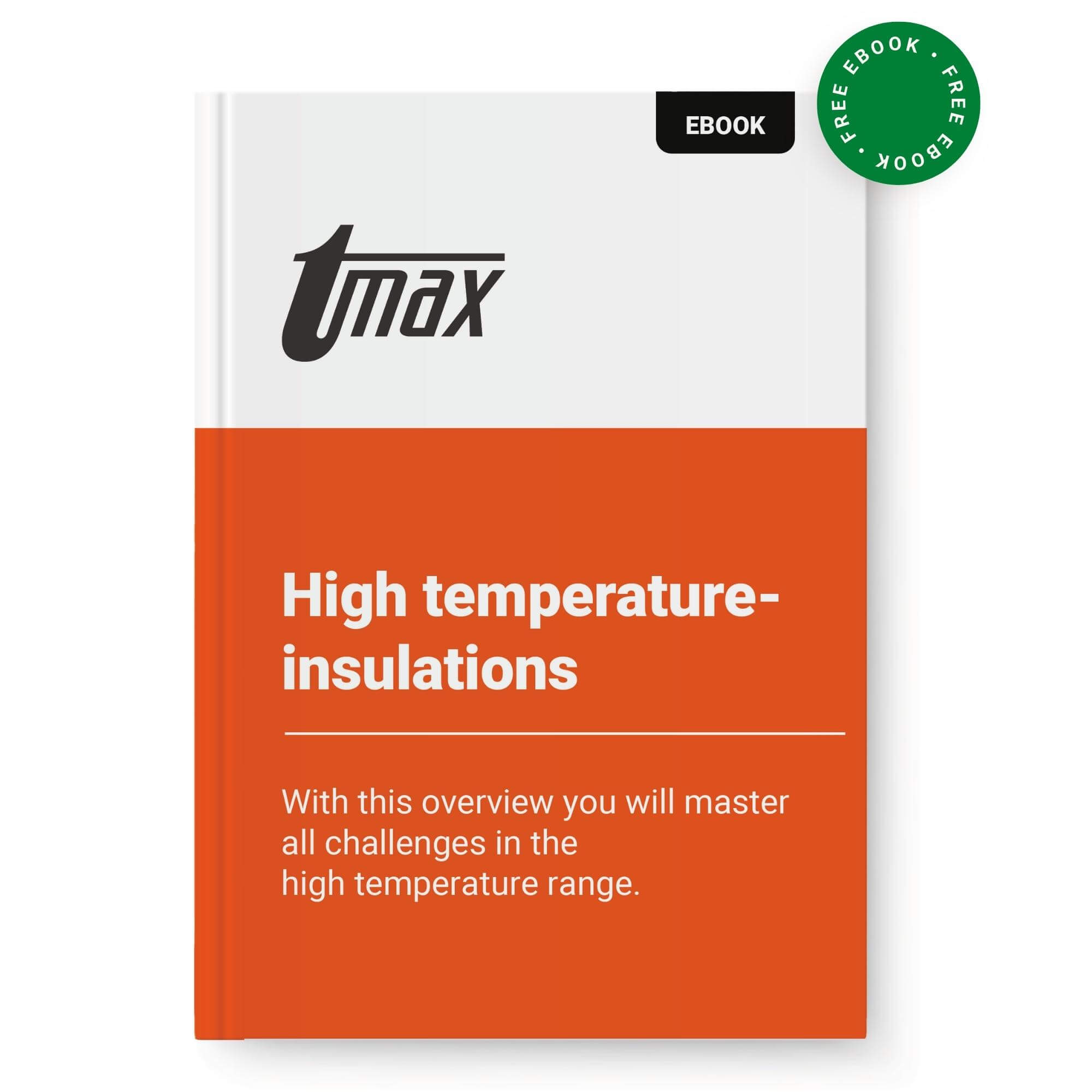 How to overcome all challenges in the high temperature range.