Prevent fires and explosions: SOLAS-compliant insulation for oil and gas applications
Our insulations make a decisive contribution to increasing the efficiency and safety of your onshore and offshore platforms.
A prevented fire does not have to be extinguished
100 % SOLAS-compliant insulation solutions for maximum work safety on your platform
Temperature reduction from over 1000 °C to SOLAS-compliant 220 °C – better still down to 60 °C!
Protection of surrounding components
Would you like to learn more? Arrange a non-binding appointment with one of our experts for SOLAS-compliant solutions.
Oil spill: Deepwater Horizon
Fire and explosion hazard on the high seas
Due to the high temperatures, there is an extreme risk of fire and explosion on oil platforms. A lack of maintenance and worn high-temperature insulation can cause severe oil spills. This was the case on 4/20/2010 on the Deepwater Horizon drilling rig. Excessive pressure caused gas and oil to escape in an uncontrolled manner.
Contact with hot surfaces caused an explosion, the platform caught fire and sank two days later.
The consequences were devastating. Eleven people died and an estimated 800 million liters of oil spilled into the Gulf of Mexico.
To avoid such a disaster in the future, Transocean retrofitted its facilities with tmax high-temperature insulation after the incident.
Worldwide, round 225 drilling rigs are operated. They all require suitable insulation protection to ensure maximum work safety.
Fire and explosion protection on the high seas
Protect yourself from thermal risks with surface temperatures below 80 °C
On onshore and offshore installations, the use of machines with combustion engines is indispensable. The high temperatures in the combustion process and the media used, pose hazards for people, machines and economic efficiency. The risk of fires and explosions, in particular, pose an enormous danger on the platforms. That's why fire and explosion protection are indispensable on oil and gas platforms.
Many fuels and operating fluids ignite at a temperature as low as 250 °C. The UN Safety of Life at Sea (SOLAS) Convention aims to prevent such disasters. It makes specifications that enable safe operation of all marine engines. The core requirement: no surface of an exposed component may exceed the temperature of 220 °C.
Gases produced in the engine compartment can ignite and explode at temperatures as low as 80 °C to 100 °C. Therefore, it is recommended to reduce the temperature from over 1000 °C to as low as 60 °C with tmax insulating cladding.
Where tmax insulating cladding for the engine and exhaust tract is retrofitted, fire risks are significantly reduced – which can also have a positive impact on insurance premiums.
100 % SOLAS:

maximum protection from the market leader
Protect against thermal risk on oil and gas platforms
With over 45 years of marine expertise, tmax is the market leader in SOLAS-compliant high-temperature insulation for marine engines. Our insulation solutions are used throughout the entire engine, including the turbocharger and exhaust tract, to ensure maximum safety.
100% SOLAS compliant
Effective fire protection
Optimal personnel and contact protection
Increased reliability
Effective sound reduction
Compliance with IMO exhaust gas values
Easy maintenance and accessibility
Easy to assemble
Comply with SOLAS requirements

Increase protection


Increase efficiency
Efficient exhaust gas aftertreatment, reliable fire protection or effective sound insulation – our solutions are used in almost all marine engines from leading manufacturers.
SOLAS
Our retrofittable multipart insulation cassettes can be used both as a supplement to existing turbocharger fairings as well as complete fairings for the entire engine including turbocharger and exhaust tract .
Fire protection
As completely encapsulated splash guard and insulating panels, our multipart insulating cassettes offer protection against the penetration of flammable liquids. This makes them the effective weapon for onshore and offshore platforms against the mentioned fire risk. Upon request, we gladly provide for retrofitting as well.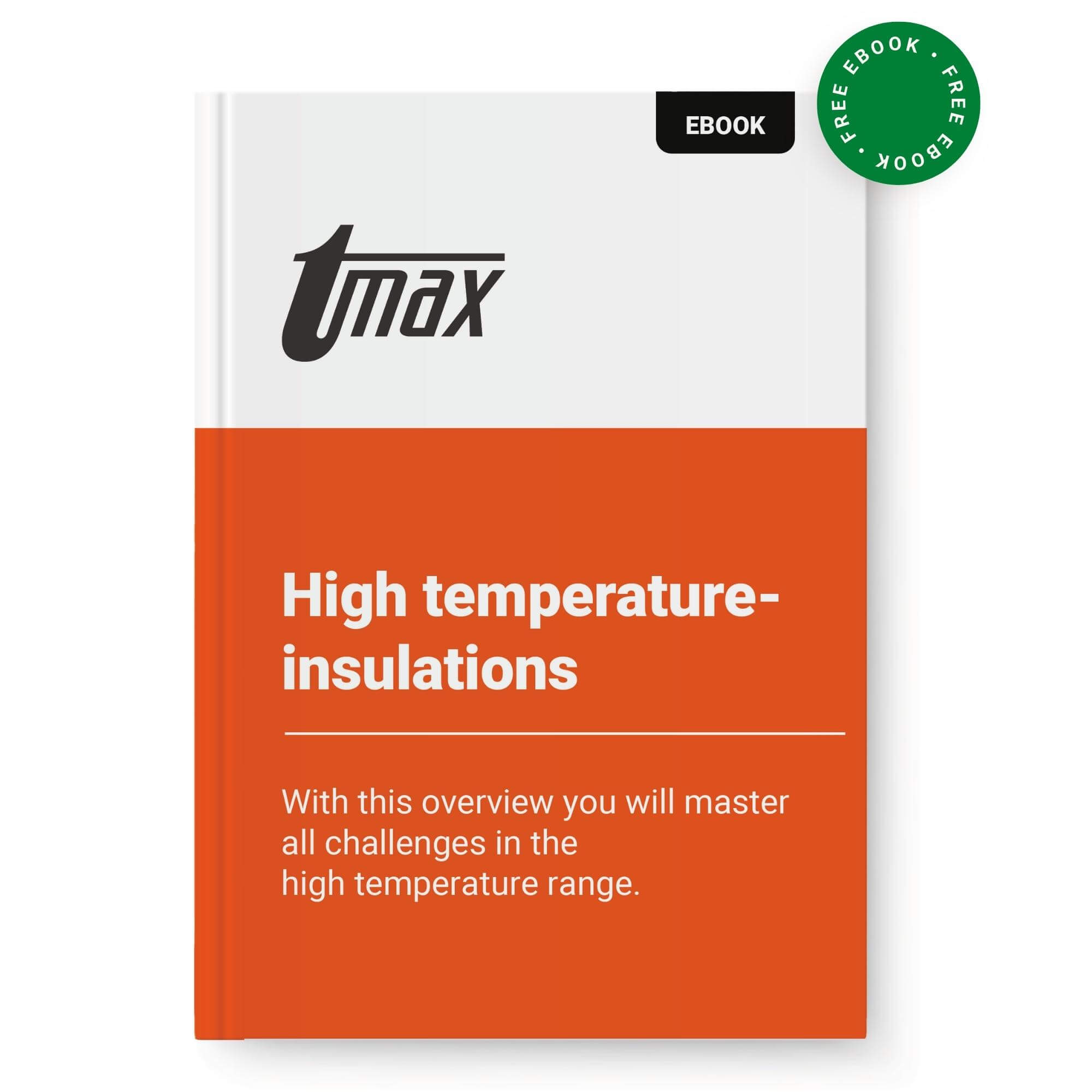 How to overcome all challenges in the high temperature range.
Uncompromisingly safe:
tmax RETROFIT
Custom-fit insulation solutions, for older platforms as well
Worn insulation on onshore and offshore platforms increases the risk of fire and thus hazards to people, machinery, and image. There is a risk of long downtimes and increased insurance premiums. To remain economical, outdated insulation must be replaced.
With the tmax RETROFIT all-in-one package, we offer you all services – from the creation of 3D data of your ship's engine, to thermography of the insulation system, developed and installed for you – from one single source.
Area-wide heat protection
Discover thermal hotspots before they become a hazard
Surfaces with high temperatures in the engine room are difficult to detect on board. For logistical reasons, a complete check of the machines and systems can only take place rarely and under difficult conditions. Thermal hotspots thus remain undetected and represent a high safety risk for man and machine.
With tmax temperature measurements of your marine engine using infrared thermoscanning cameras, we can identify surfaces with temperatures above 220 °C in engine parts, exhaust pipes and electrical equipment.
Counteract dangers in a targeted manner. With tmax insulation solutions.
Slide
Ohne Isolierung
Mit Isolierung
Thermische Simulation eines Motors mit und ohne Textilisolierung.
Pssst.

tmax for compliance with strict

noise protection

specifications
The high-temperature insulation that absorbs sound
Personnel on onshore and offshore installations are permanently exposed to high noise levels.
However, sound-absorbing measures in the engine compartment are not easy because they require space.
With tmax Sonetherm, we have an innovative solution for you. The sound-absorbing insulation combines direct thermal insulation with the principle of sound absorption to reliably reduce disturbing noise without compromising the thermal and mechanical properties of the insulation or the motor performance.
These topics might also interest you
Although the requirements for corresponding protection concepts are extensive, they can be mastered quickly and effectively with the tried-and-tested concepts from tmax as the technology leader in SOLAS-compliant insulation solutions. Sound insulation included.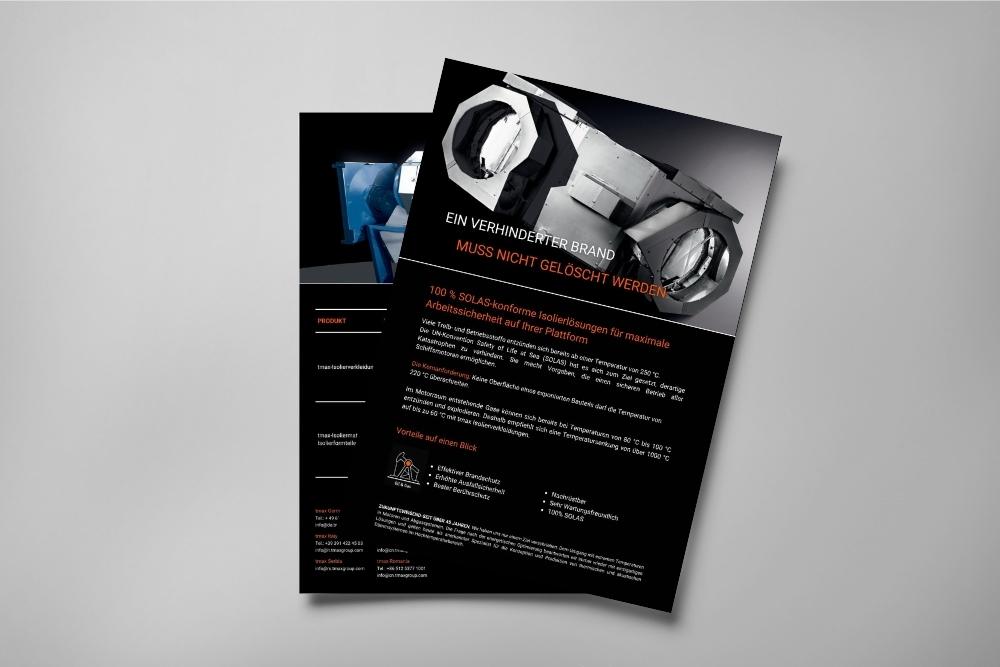 On onshore and offshore installations, the use of machines with combustion engines is indispensable. That's why fire and explosion protection are indispensable on oil and gas platforms.
Learn about our solutions here.
100% SOLAS-compliant insulation systems for retrofitting.
With tmax RETROFIT, even older engines can now be smoothly equipped with high-temperature insulation
systems.