Market leader for
SOLAS-compliant insulation

in the marine sector for over 45 years
Reliable fire protection or effective exhaust gas aftertreatment – our insulation solutions make a decisive contribution to increasing the efficiency and safety of your machinery in the marine industry.
100 % SOLAS-compliant insulation solutions to maintain your ship certification
Temperature reduction from over 1000 °C to SOLAS-compliant 220 °C – if requested, even down to 60 °C!
Fulfillment of exhaust emission standard
Would you like to learn more? Make a non-binding appointment with one of our experts for SOLAS-compliant marine solutions.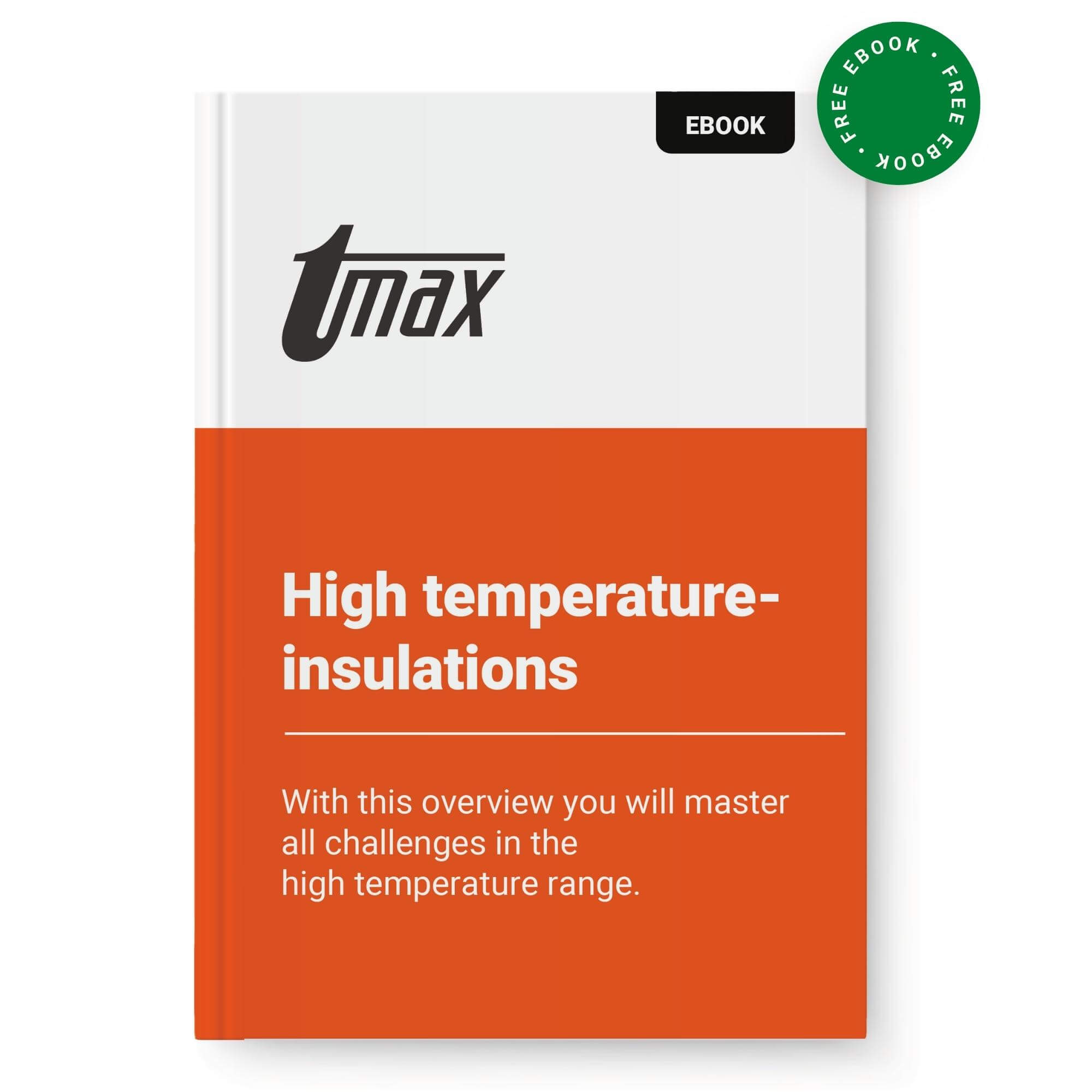 How to overcome all challenges in the high temperature range.
Fire risk on the high seas
More safety for man, machine, and economy
The engine compartment contains both flammable materials and extremely hot surfaces of up to 750 °C. About 50 percent of all fires in the engine compartment are caused by leaks. These can cause flammable liquids to drip onto hot surfaces and ignite. Hydraulic oils ignite at a temperature of 250 °C already. Mechanical wear, vibration and pulsation, friction, wear and tear, as well as short circuits and overheated switchgear can also cause a fire.
The UN Convention for Safety of Life at Sea (SOLAS) aims to prevent such disasters. It makes specifications that enable safe operation of all marine engines.
The core requirement: no surface of an exposed component may exceed the temperature of 220 °C.
With tmax insulation solutions, you can reduce the high temperatures in the engine compartment to an uncritical 200 °C – even down to 60 °C if desired – and greatly reduce the risk of fire on your ship.
100 % SOLAS:

maximum protection from the market leader
Protect yourself from thermal risk on the high seas
With over 45 years of expertise in the marine sector, tmax has become the market leader for SOLAS-compliant high-temperature insulation for marine engines. Our insulation solutions are used throughout the entire engine, including the turbocharger and exhaust tract, to ensure maximum safety.

100% SOLAS compliant

Effective fire protection

Optimal personnel and contact protection

Increased reliability

Effective sound reduction

Compliance with IMO exhaust gas values

Easy maintenance and accessibility

Easy to assemble
Comply with SOLAS requirements

Increase protection


Increase efficiency
Efficient exhaust gas aftertreatment, reliable fire protection or effective sound insulation – our solutions are used in almost all marine engines from leading manufacturers
SOLAS
For years, tmax has been the undisputed technology leader for SOLAS-compliant insulation of turbochargers and exhaust tracts on the high seas.
IMO regulations
Reach IMO 3 easier through targeted temperature control.
Turbocharger
High ease of maintenance, easy assembly and disassembly and increased efficiency of the engine.
Exhaust cladding
In addition to SOLAS compliance through excellent thermal insulation values, tmax insulation solutions also provide effective sound attenuation.
Uncompromisingly safe:

tmax RETROFIT
Custom-fit insulation solutions, for older ships as well
Worn out insulation increases the risk of fire and thus hazards to people, machinery, and image. There is a risk of long downtimes and increased insurance premiums. To remain economical, outdated insulation must be replaced.
However, especially in the case of older ships, 3D data of the engine is often not available, which has made it difficult to retrofit their engines with SOLAS-compliant and high-performance insulation systems. With our unique mobile 3D technology, missing 3D data of the engine is no longer a challenge.
With the tmax RETROFIT all-in-one package, we offer you all services – from the creation of 3D data of your ship's engine to thermography of the insulation system developed and installed for you – from a single source.
High temperature insulation:
no heat, no fire
Three fantastic high-temperature solutions
Unbeatable when combined
A wide product range of different insulation materials allows us to solve any high-temperature challenges.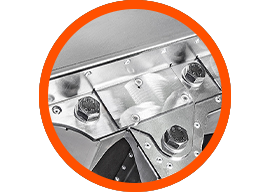 Metal insulation cladding
High insulation value
High durability
Easy assembly
Ease of maintenance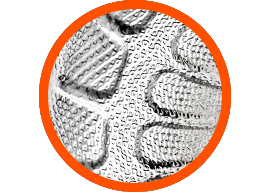 Accurate fit, for complex shapes
Light weight and space saving

Optional:

Water repellent insulation material

Optional:

Reinforced sound insulation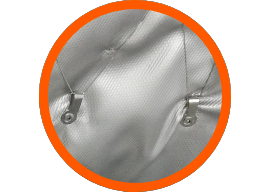 Perfect touch protection
Quick assembly and disassembly
Short development times
Low tooling costs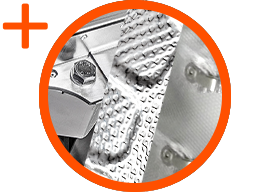 Sometimes, not only one type of insulation is suitable. More and more often, our solutions are as individual as your challenge. We combine the advantages of suitable insulation types and develop an insulation solution specifically tailored to your requirements.
Area-wide heat protection
Discover thermal hotspots before they become a hazard
Surfaces with high temperatures in the engine room are difficult to detect on board. For logistical reasons, a complete check of the machines and systems can only take place rarely and under difficult conditions. Thermal hotspots thus remain undetected and represent a high safety risk for man and machine.
With tmax temperature measurements of your marine engine using infrared thermoscanning cameras, we can identify surfaces with temperatures above 220 °C in engine parts, exhaust pipes and electrical equipment.
Counteract dangers in a targeted manner. With tmax insulation solutions.
Slide
Without Insulation
With Insulation
Thermal simulation of a motor with and without textile insulation.
Hydrogen engines:

The future has a heat problem
The future of shipping is a mix of engines using different fuels. Fossil fuels are to be replaced by alternative drives by 2050. Hydrogen drives play a major role here. Production-ready engines will find their way into the mass market in the near future already.
And tmax is there, with proven excellent results in increasing efficiency.
As the industry leader in smart insulation solutions for the hydrogen market, we increase the efficiency of hydrogen engines, turbochargers, and manifolds.
These topics might also interest you
Why a good insulation solution is elementary on every ship.
Minimize fire risks. Optimize fire protection. The correct insulation solution is an important step towards safety and compliance with SOLAS guidelines. Everything you need to know on our blog.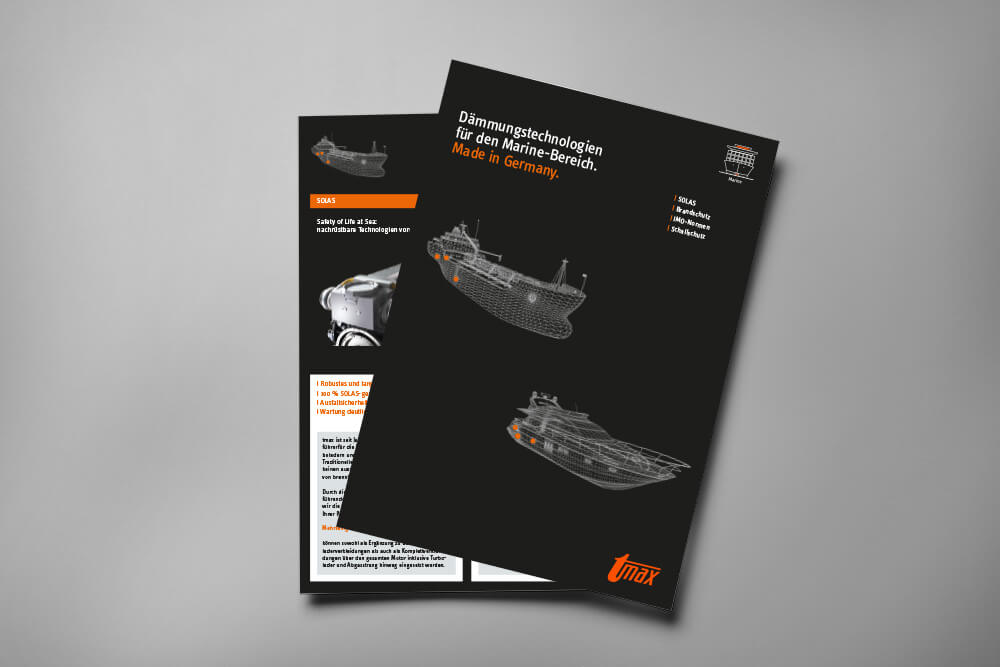 Comply with SOLAS regulations and IMO emission standards, optimize fire protection in a targeted manner.
Almost all leading companies in the marine sector use the know-how and technologies of the tmax brand.
The UN Safety of Life at Sea (SOLAS) Convention sets out requirements to ensure the safe operation of all marine engines.
The core requirement: no surface of an exposed component may exceed the temperature of 220 °C.